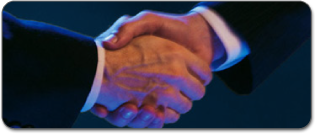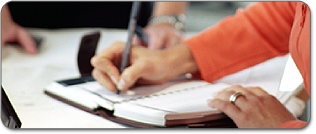 From real estate brokerage firms to individual appraisers, we can help you find affordable coverage. More About Our Products
Call (800) 405-5005
to speak with a Client Services Specialist about your E&O Insurance needs, or complete our online application.
Errors and Omissions Insurance Help Questions / Answers
Errors and Omissions Insurance Help Questions / Answers are provided as basic information for those who have or need Errors and Omissions insurance.  For additional Errors and Omissions insurance help, questions or information please contact us. We're happy to speak with you about your needs.
What is Errors and Omissions Insurance (E&O) ?
Errors & Omissions Insurance is professional liability insurance – insurance designed to protect you while performing covered professional services for your clients.
What does E&O Insurance cover?
Each policy is different, but in short, your E&O Insurance policy covers you if a client alleges you have committed an error or omission while performing covered professional services for them. to help!
How is working with RESSI™ different than working directly with a carrier?
The premium you get directly through a carrier is the same as the premium you get working through a broker like RESSI™. The difference is that we specialize in real estate E&O insurance, work with many carriers, and are able to regularly shop coverage options for you. Shopping for a carrier is often tedious and time consuming. Having a broker that is both experienced and able to explore carriers for you saves you time and money. With RESSI™ working for you, you'll receive the the best premium for the right coverage. RESSI also makes it easy for you to grow and change your services. If your services are not covered by your current carrier or are no longer the most cost effective option for you, we will evaluate your needs and submit to several carriers on your behalf.
Why do I need to shop coverage?
Each year, carriers change their underwriting guidelines. Sometimes this is a benefit to clients, sometimes it's not. The most important reason to shop coverage every year is that each carrier's rating structures are different. You may realize you're not getting the best coverage at the best price anymore  until you shop other options.
Your business changes each year, if even slightly. Sometimes those changes mean your current carrier is no longer the best option for you. Shopping your E&O coverage also ensures you're getting the best policy for your needs at the best price.
of the transaction.
What if I retire or sell my business?
Extended Reporting Period (ERP) options are available for these situations. Speak with your Client Services Specialist regarding the details, as each policy and situation is different. It is important to note that you must have a current, continuous policy in force OR an Extended Reporting Period in place in order to report claims to the carrier.
What is "tail" coverage?
An Extended Reporting Period (ERP) or "tail" coverage is an endorsement you purchase in the event that you retire, sell your business, or lose your policy retroactive coverage for some reason. An ERP is designed to allow an extended amount of time to report claims to the carrier after your policy has expired or is cancelled. An ERP only covers claims that occurred on or after the policy retroactive date and on or before the policy expiration or cancellation date. Any transactions that occur after the expiration or cancellation of a policy are NOT covered under an Extended Reporting Period. The cost for this option varies by carrier and is typically a percentage of the expiring policy premium. Most policies require that an ERP is purchased within 30 or 60 days from the policy expiration or cancellation date. Not sure if you need an ERP? Contact your Client Services Specialist – we're happy
What does "claims-made" policy mean?
Unlike "occurrence" policies, "claims-made" policies require that you maintain current, continuous coverage. A claim is only covered if:
1.) The transaction occurred on or after your policy retroactive date and
2.) The claim is reported while the policy is in force.
Not maintaining current, continuous coverage means that there is NO coverage for ANY transaction even if coverage was in place at the time of the transaction.
How is my premium determined?
There are many factors that are considered when carriers rate your E&O policy. That is why the applications are often much longer than those needed for other types of insurance. The major factors that determine your premium are:
1.) The state of domicile
2.) Gross commission income
3.) Breakdown of business activities
4.) The number of professionals being insured
5.) Any claim, incident, or disciplinary action history. Any time one of these factors changes, you may experience changes in your premium.
Why do I have to complete an application every year?
Whether you realize it or not, your business changes from year to year, even if only slightly. Because E&O Insurance premiums are dependent on changing information (like your gross commission income, business activities, and the number of professionals you have working for you) it is necessary to complete a new application each year so the carrier can accurately rate your premium and ensure you have the proper coverage to meet your business' needs. In addition, a carrier's underwriting guidelines may change, which changes the information they may request from clients.
What is retroactive coverage?
The policy retroactive date is the date in which you first purchased and maintained current, continuous coverage. It is the most valuable portion of your E&O Insurance policy. It is imperative to take the proper steps to maintain retroactive coverage. This means renewing coverage prior to the current policy expiration date and verifying that any new carrier you place your coverage with has honored this date.
Does it matter if I let my policy lapse?
YES! If you allow your policy to lapse, you may lose retroactive coverage. If a loss of retroactive coverage occurs, it means that there is NO coverage for ANY transaction even if coverage was in place at the time
Note: All definitions above are brief and generic explanations of coverage and terms. This information does not alter or change the wording or coverage within your particular policy. Please view your actual policy for exact coverage terms.
Do you need additional Errors and Omissions Insurance help?
REAL ESTATE SUPPORT SYSTEMS, INC.
1511 Kastner Place • Sanford, FL 32771
Local: (321) 282-0084 • Tel: (800) 405-5005
Fax: (888) 909-3231